57 Charming Cat Tattoos for Women to Cherish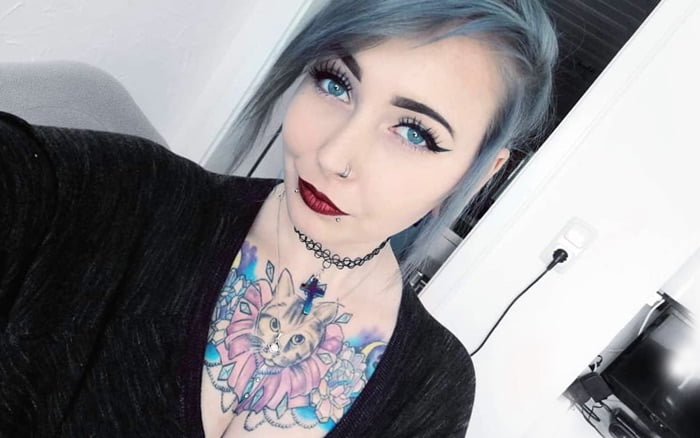 Cats, cats, cats! Do we need to say anything more for charming tattoo ideas for women? Whether you are a feline fan, crazy cat lady in training, or full on cat spirit animal worshipper, cat tattoos are the ultimate way to show your love. But once you have your heart set on a cat tattoo for females, where do you go from there?
Cat Tattoos for Females
Cats have been with us since the beginning of time and there are many people who absolutely love cats. Cat people tend to be creative, open-minded, and philosophical. Thus, cat tattoos are very meaningful for them.
Let's explore some cat tattoo ideas for females and see if anything strikes your fancy.
Afterwards, kindly let us know your thoughts on how we did in the comment section below. Thank You!
Cat Arm Tattoos
If you're confident and bold, upper arm tattoos will show off your strength. They can still be covered with long or short sleeves, for those conservative times. But when you want to show your true self, go sleeveless or go home!
Take a look at these feline arm tattoos for some design ideas.
Cat Back of Neck Tattoos
The back of the neck is a popular location cat tattoos for women. Cats are stealthy animals and the back of the neck is a perfect hiding spot.
Your cat tattoo can hide under your hair and clothing until it is ready to make an appearance on their terms.
Check out these example cat back of neck tattoos:
Cat Shoulder Blade Tattoos
Aquarius shoulder blade tattoos for women are easier to show off under clothing than a centered back tattoo. This makes your tattoo design available for more people to see. After all, why get a beautiful back tattoo, that only a few people will get to see? As you will discover from the examples, there is plenty of room for exquisite ink ideas in that location.
Let's check out some examples:
Cat Collarbone Tattoos
The collarbone area is the front of your body including your upper chest and front of shoulder. When exposed, it is one of the more visible locations for a tattoo. So choose wisely!
Here is where you can show your true self through your cat tattoo. Most women opt for small or mini tattoos to keep things from getting overwhelming.
Let's check out some cat collarbone tattoo designs.
Cat Ankle Tattoos
The ankle and lower calf area is a popular location for cat tattoos for girls. It's down low, where your cat tattoo won't be on blast to the world. And also, that is the location where your cat would normally be walking.
Ankle tattoos for women are easy to hide when necessary. But they remain in a location that you can flash someone when the mood strikes.
Let's take a peek at some cat ankle tattoo ideas:
Cat Finger Tattoos
Fingers are a natural location for mini tattoos for women. Simplicity is the key. Finger tattoos are the easiest to flash people with, as easy as gesturing with your hand.
If you want a larger design, have your tattoo span multiple fingers. You can also move away from the fingers themselves to the back of the hand. Let your imagination and intuition guide you.
Here are some cat finger tattoos for women to ponder.