29 Marvelous Tattoos from Moonda Tattoo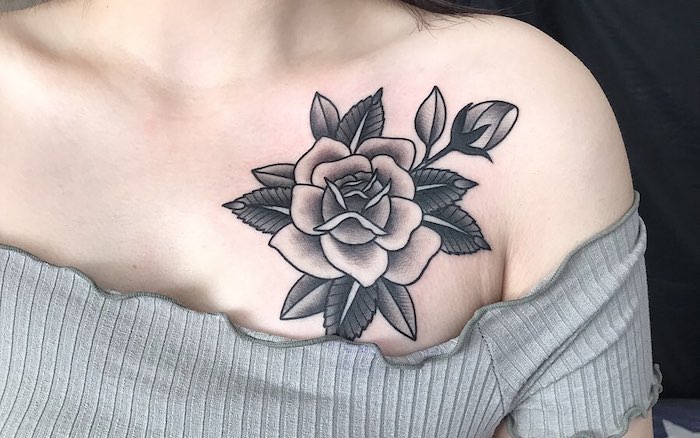 Collarbone Tattoos
The female collarbone is a naturally feminine location for at tattoo. It's close enough to frame your face, so it should be a meaningful design.
Moonda tattoos for the clavicle, chest, and collarbone are typically dainty designs. But for the right woman with the right personality, larger designs are justified.
Look and enjoy these collarbone tattoos for females by Moonda Tattoo.
Side Tattoos
Moonda Tattoo also has side tattoo designs for women. These side of body tattoos won't be seen by many people during an ordinary day.
But when the time comes, you can accent your look by showing off your side tattoo. Just be sure you'll want this tattoo for the long term that it will be there.
Could you handle one of these side tattoos? Let us know in the comment section.
Thanks for taking the time to check out our page. Did you see anything that you liked? Let us know your thoughts in the comment section below.