49 Fabulous Fine Line Poetic Tattoos From Jakub Nowicz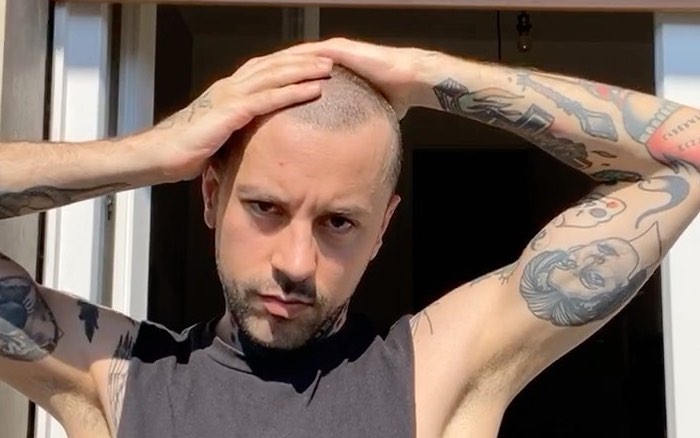 Jakub Nowicz is a tattoo artist from Poland, specializing in fine line tattoos. His tattoo style lends itself to delicate, minimal, and clean designs. He often takes complex concepts and distills them down to their essence in the finished tattoo.
Jakub Nowicz Tattoos for Females
Jakub's amazing designs are simplistic, yet intricate. They are the perfect blend of artistry and poetry that exemplifies the fine line tattoo style. We love the tremendous level of detail that he incorporates into his designs when appropriate. With these beautiful, delicate fine line tattoo designs, it's no surprise that women are especially fond of Jakub Nowicz's work.
With fine line tattoos, a round liner needle is used to achieve precise inking. You'll likely experience less pain than with a traditional tattoo style. While the design may change over time, especially on stretchy skin, the beauty of the fine line tattoo cannot be denied. As with any tattoo, if you don't like the look later in line, you can opt for a tattoo removal, or a cover up.
Take a look at these amazing fine line tattoos for women by Jakub Nowicz and imagine how they would look on you.
Wrist Tattoos
Fine line tattoos are delicate by nature. The female wrist is an unquestionably feminine location. This is always a great match as you will see in the examples below:
Finger Tattoos
Finger tattoos are a popular trend these days. Fingers are an ideal location for a woman looking for small, mini fine line tattoos.
Check these finger tattoos by Jakub Nowicz for women. Let us know which one you like best in the comments below.
Forearm Tattoos
Many women prefer forearm tattoos rather than wrist tattoos because they can be covered with 3/4 sleeves.
Others like them because they find the wrist is too common, and want something just a little different.
Let's check out these Jakub Nowicz forearm tattoos for women.
Upper Arm Tattoos
Upper arm tattoos can be placed on the front, back, or side of the arm. It depends on whether you want your tattoo to show when you are coming or going.
Let's peruse some examples of upper arm tattoos for women.
Back Tattoos
Back tattoos are a popular trend with women these days. For fine line tattoos, the base of the neck allows women to showcase their feminine side by peeking over their shirts.
Have a look at some of these back of neck and upper back tattoos for females: