29 Marvelous Tattoos from Moonda Tattoo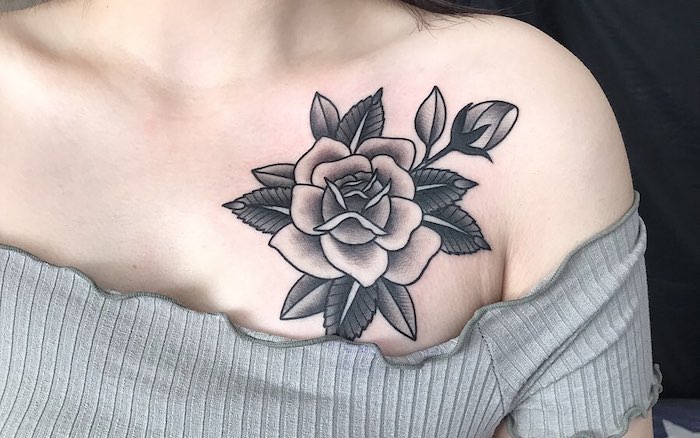 Moonda Tattoo designs include minimalist tattoos, symbols, and lettering with fine black ink. They also do larger tattoos and colors. We have some amazing tattoos for women and girls from Moonda's portfolio to show you.
Moonda Tattoos for Females
Moonda Tattoo is a Changwon, South Korea Tattoo Studio located in the Masan district.
While it isn't illegal to have tattoos in South Korea, it is illegal to tattoo someone unless you are a licensed medical professional. That leaves most tattoo artists in an unfortunate place. They can't operate in an open way like regular businesses for fear of being shut down or fined. Thankfully South Korean tattoo artists can showcase their design on the internet and social media.
Take a look at these marvelous tattoo designs by Moonda_Tattoo and let us know which one inspires you in the comment section.
Ear Tattoos
Moonda Tattoos behind the ear tattoos for women are delicate to match that part of your body. These tattoos are easily covered by your hairstyle.
When you are ready to show it, just pin up your hair or move it aside.
Could you see yourself with a mini behind the ear tattoo? Have a look at these examples from Moonda, and let us know what you think in the comment section.
Wrist Tattoos
Moonda Tattoo wrist tattoos for women give you an accessible location to easily remind yourself of its meaning. It's also easy for others to catch a glimpse of your wrist tattoo..
Take a look at these wrist tattoo designs by Moonda Tattoo and let us know what inspires you in the comments below:
Finger Tattoos
Moonda Tattoos finger tattoos are tiny and clean lined. While small, these tattoos quickly catch the eyes of people you are talking with. More so if you gesture a lot with your hands.
These mini tattoos are great if you want something discreet, but not hidden away under your clothes. Try these tattoo designs on your own fingers and see how you feel.
Here are some finger tattoos by Moonda Tattoo for women.
Ankle Tattoos
Moonda Tattoos puts tattoo designs on ankles for women who want a tattoo that is there, but not so obviously in your face.
These ankle tattoos offer a clue to your personality. Most people won't see them right way. They are something you want people to know and think about before talking to you.
Do you fancy any of these ankle tattoos for women? Let us know in the comment section.
Back Tattoos
Moonda back tattoos are more for others to see. You probably won't see much of your back tattoo on a daily basis.
But you can show off your back tattoo to others, and the back is large area that can accommodate large tattoos.
What do you think of these back tattoos for females by Moonda Tattoos?